Seng Hong Carton Boxes Supplier
Seng Hong Carton Boxes Supplier is your top choice in Singapore for house movers and carton boxes supply.
When moving your furniture from 1 place to another, it is important to select the right mover. A good mover company would provide a whole solution for you. This includes the carton boxes for packaging, the transportation vehicle and the experienced moving workers.
Seng Hong Carton Boxes Supplier has been around in the Singapore mover industry since a long time. Our clients are extremely satisfied with the work we provide. Almost every of our clients have referred new customers to us because of the hassle free experience they had. In addition, you need not look for additional quote for your carton boxes as we are also a carton boxes supplier company.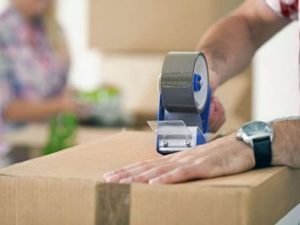 FAQ
What are the steps for engaging Seng Hong Brothers Transport?
First of all, call us or email us to get a free quotation.
Upon agreement, we will proceed to your place at the scheduled time provide carton boxes and handle the packaging.
After bubble wrap (upon top-up) and stretch films applied, we would carefully move the items to our transport vehicle. Due to fragile items, it is always advisable to use bubble wrap to ensure the safety of the item. Therefore, we do provide this as a complete solution for our clients.
We would transport the items to the destination that is provide by you.
In addition, move the packed items in the carton boxes safely to your new place.
Why Seng Hong Brothers Transport?
If you are located in Singapore, why not? Our service is to provide you with a hassle free mover solution and in addition all steps of moving will be planned for you. Not to mention that our moving services are safe, cheap and timely to your requirements.
Or call 98719844 for a free quotation.
 What mode of payment can we use?
Call us for more information, we will provide you with the modes of payment available.
How should I plan for the moving materials?
As mentioned, you need not plan anything. We will head over and provide you with the whole solution, just name us the items required for moving.
I am on a tight schedule is it possible to get your services urgently?
It is definitely possible, so as long you give us a call at 98719844. As long our schedule allows, we will support you fully to make it happen.
I am ready, so how should I go about?
CALL US! EMAIL US! WHATSAPP US! Your wish is our command.